Dear valued clients, esteemed partners, and dedicated employees,
I hope this message finds you all in good health and high spirits. It is with great pleasure and gratitude that I reach out to express my heartfelt appreciation for the trust and support you have placed in Proficed.
To our esteemed clients, thank you for choosing us as your trusted partner. We are grateful for the opportunity to work with you and contribute to your success. Your unwavering confidence in our abilities has been the driving force behind our commitment to delivering exceptional solutions and services. We remain dedicated to understanding your unique needs, exceeding your expectations, and forging long-lasting relationships built on trust and mutual growth.
To our valued partners, thank you for joining us on this journey of collaboration and shared success. We value the strong alliances we have formed and the synergies we have created together. Your expertise, innovation, and support have been instrumental in expanding our reach and enhancing our capabilities. We look forward to continuing to collaborate, explore new opportunities, and achieve greater heights together.
To our dedicated employees, you are the backbone of our organization, and your hard work and commitment are the driving force behind our accomplishments. Each one of you plays a vital role in our collective success. I am immensely proud of the passion, dedication, and talent you bring to your work every day. Your unwavering commitment to excellence and your willingness to go the extra mile have been crucial in establishing us as a leader in the industry.
As we move forward, I want to assure all our stakeholders that we remain deeply committed to upholding the highest standards of quality, innovation, and integrity. We will continue to invest in cutting-edge technologies, foster a culture of continuous learning, and adapt to the ever-changing needs of the market. Together, we will embrace new challenges, seize new opportunities, and set new benchmarks of excellence.
It is your trust and belief in our values of entirety, perfection, and optimality that have been the cornerstone of our success. Together, we have built a thriving multi-business, multi-location company that strives to excel in every endeavor.
As stakeholders, you play a pivotal role in our journey. Your guidance, expertise, and invaluable contributions have helped shape Proficed into what it is today. I am truly grateful for your continued partnership and commitment to our shared goals.
In the face of challenges and uncertainties, we have always stood strong, embracing innovation, adaptability, and a spirit of collaboration. Today, I urge you to carry this spirit forward as we navigate the ever-evolving business landscape.
Our 3D growth vision - to expand our client base, nurture strong partnerships, and empower our employees - remains at the heart of everything we do. Let us continue to explore new avenues, deepen our expertise, and extend our reach to new horizons.
I have immense faith in our collective abilities to overcome obstacles and seize opportunities. Together, we will continue to deliver exceptional results, exceed expectations, and make a lasting impact in the industries we serve.
As we move forward, I encourage each one of you to embrace a growth mindset, cultivate innovation, and foster an inclusive work culture that celebrates diversity and nurtures talent. Let us amplify our strengths and empower our teams to reach their full potential.
I am truly grateful for the trust you have placed in us and for being an integral part of Proficed's success story. Together, we will forge ahead, leaving a lasting legacy that inspires and empowers future generations.
In conclusion, I extend my heartfelt gratitude to each and every one of you. Your support, trust, and partnership have been instrumental in our growth and success. I am confident that Proficed will continue to thrive, driven by our collective determination to excel, innovate, and deliver exceptional value to our clients and partners.
Thank you for being an integral part of our journey. Together, let us shape a brighter future filled with endless possibilities.
Warm regards,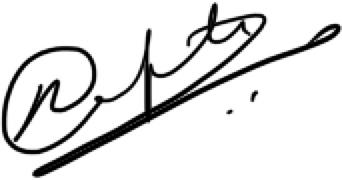 Ruchir Gupta
Founder, Proficed